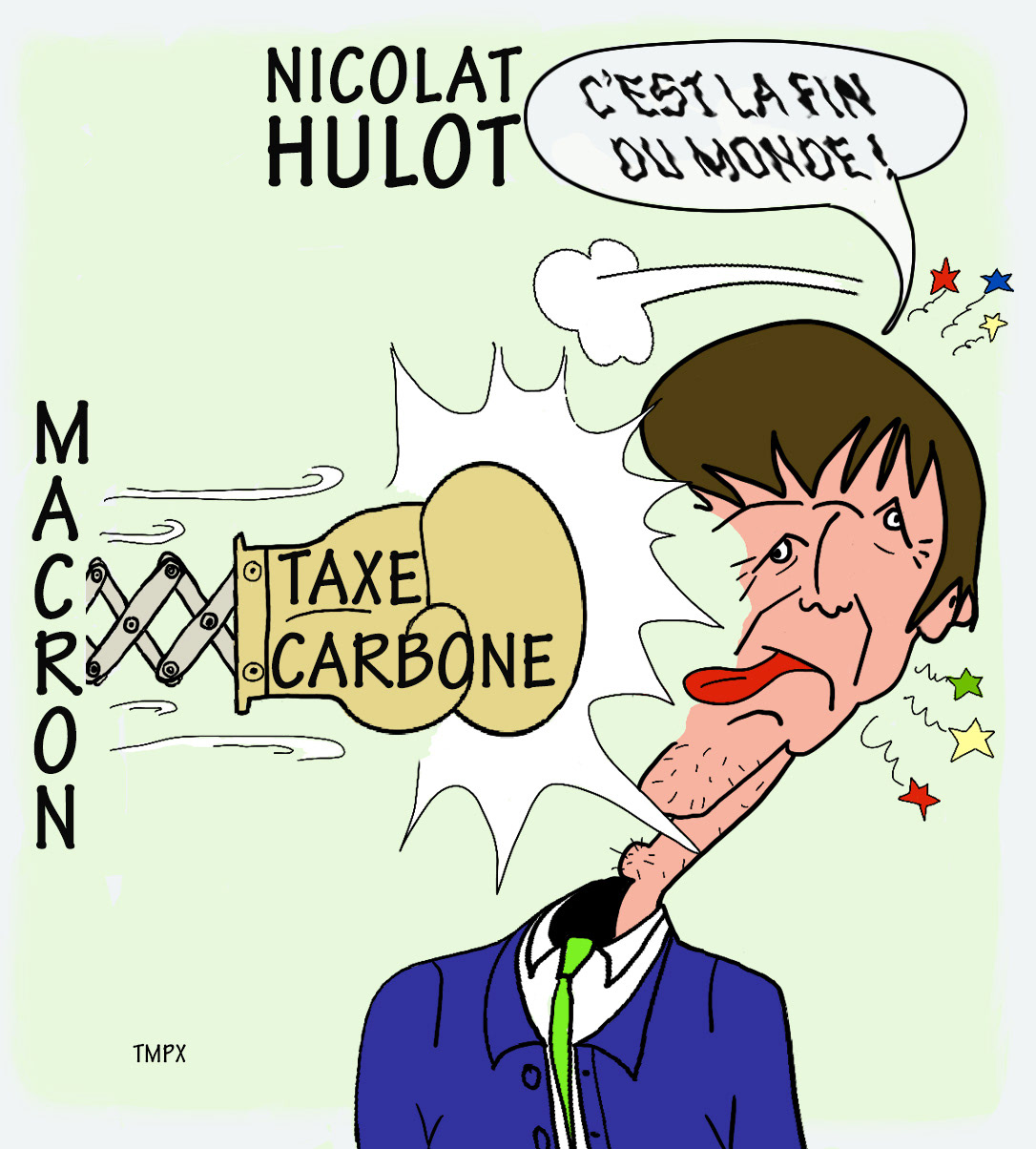 France: TAXE CARBONE

Est-ce la fin du monde ou l'émergence de la VI République ?
Le président de la république Française, Emmanuel MACRON a t'il précipité, bien malgré lui, le début de la fin de la V République ?
Nicolat HULOT: Prédicateur écologique des temps modernes, son slogan "La fin du monde"
Is it the end of the world or the emergence of the VI Republic ?
Did the President of the French Republic, Emmanuel MACRON, precipitate, in spite of himself, the beginning of the end of the V Republic ?

Nicolat HULOT: Modern ecological preacher, his slogan "The end of the world"